Pay traffic tickets online at LA Superior Court by using www.lasuperiorcourt.org. Through this service, you no longer need to schedule a court appearance just to settle your dues.
As a resident of Los Angeles, you may now pay your traffic tickets and do other related activities without leaving your house or office. As long as you have internet connection, you can handle everything from where you are. Learn more about it from lasuperiorcourt.org.
More About the LAsuperiorcourt Online Service
The Los Angeles Superior Court is the largest Superior Court in the entire state and it currently serves around 9.5 million residents of the county. The agency is in-charge of administering various legal matters in a fair and responsive manner.
If you live in LA and have received a traffic ticket or citation of any kind, don't worry. Because today, you no longer need to set up an appointment just to settle your payment. All you will need is reliable internet access to connect to lasuperiorcourt.org and you can send in your payments online at any time!
Moreover, you will also be able to do various related activities such as request an extension, reserve court date, look up your citation number and more. Using the LA Superior Court online service will help you save time and energy. Plus, the system is very easy to navigate!
Paying Your Tickets Through LA Superior Court Online Service
First of all, you need to have a computer, laptop or device that is connected to the Internet. Have your citation number ready as well – it can be found on your traffic ticket. Follow the indicated steps below to successfully pay your ticket online:
On http://www.lasuperiorcourt.org, look for the link that says 'Pay Traffic Tickets'. You have to click on that to be able to utilize the LA eCourt online service.
Take the time to read and understand the User Agreement before marking the accept button.
Indicate the court where your ticket is assigned and the law enforcement agency that gave you your ticket.
You will need to enter your citation number and some of your personal information on their respective fields on the next page. After providing the information needed, you will be provided with your ticket information.
Once you are done going over the information, you may now settle your payment.
If you need more assistance or information about the service, you may refer to http://www.courts.ca.gov/selfhelp-traffic.htm.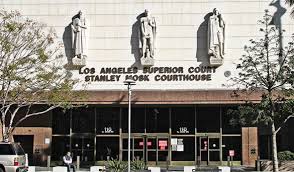 If you are a resident of LA and you want to pay your traffic tickets without the hassle of setting up a court appointment, then you may do so online! Through the LA Superior Court Online service, paying your dues without leaving your house or office is now possible. This is guaranteed safe and secure. Plus, it's very easy – takes only a few minutes to complete!