Join and get your very own Rewards Card access through www.thankyou.com. Be a member of the largest rewards program in the world. You can earn points by simply doing things that you do in your daily life.
Turn the things that you do into something that you love the most. Earn by shopping at your usual outlet and paying with your Citi Credit Card. You earn for every transaction that you make through your card. Transform your banking habits into rewards using the Citibank consumer checking account and keep track of your earned points at thankyou.com.
Things You Can Do With Your ThankYou Dashboard
Log into your account and get the most out of your accumulated points at Thank You. Choose between your current Citibank Online ID and your login credentials at Citicards.com to manage your account. Create an online account using your Citi credit card or checking credentials. You may use a separate and exclusive login details for your Thank Your account by creating a new one.
Earn immediately by shopping at participating outlets. Keep using your Citi Credit Card at every transaction to keep earning points. You can also use your Citibank consumer checking account as well as other related Citibank services and products.
Be updated with your Thank You rewards balance by logging in and navigating to your Points Summary. Sort the information according to account history, date, sponsor or redeemable points.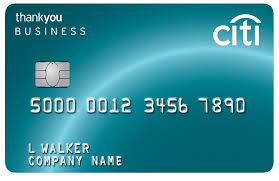 Remember to renew your account by regularly updating your contact information and doing security changes. You can provide some personal preferences using your account. This will tailor your dashboard to make relevant promotions and offers suited to your taste.
You can view your order history as well as track the status of your reward points. You will be able to view the amount of your accumulated reward points and make requests at the Concierge.
New items added every month so you can have virtually limitless choices. Start redeeming your rewards when your Thank You points have reached 100. The more that you earn will result in greater amount of rewards that you can redeem. Use the Concierge for finding rewards.
You can find any participating shops and search for ways to earn online:
Search by category to narrow down your choices at www.thankyou.com.
Check and compare your points to identify which rewards you qualify for and how much can you redeem with.
Use the portal to view the most recently added Thank You Rewards
You can use the search tool to find a particular item and any product that you are looking for.
Please contact the customer service assistance at ThankYou.com by dialing 1-877-693-0218.