Join by creating your own login and start earning rewards at www.sonyrewards.com. Earn experiences and merchandises by getting more out of your usual purchases. You can earn points from playing games, watching movies and shopping. Exchange your points for tickets at exclusive concerts or sold out shows and get to meet the celebrity of your choice.
You can also earn extra points by uploading movie tickets, registering qualifying DVDs and shopping online. Your complete source of management, point redemption and earning rewards is accessible through sonyrewards.com. Register and explore the things that you can do with your account.
Get Started Today by Joining SonyRewards
You are allowed to use your current Facebook account or create your new profile to join. To set up a new profile as a new Sony Rewards Member, you need to provide the following details:
Your complete name
Valid email address
Birthday
Unique password
Create a security question (for verification purposes in case of lost or forgotten password)
The correct answer for your security question
You may choose to receive or decline the updates about special promotions and offers from Sony Rewards. Joining the program will signify that you agree to the stated condition, terms and privacy policy.
Redemption and Earning
To begin racking up your points, simply purchase things that you like and do the things that you love. You can view all your options by exploring Sony Rewards.
Gaming. Every purchase that you make through PlayStation Store links your rewards account to the Sony Entertainment Network. This will let you earn while you shop for games.
Sony Merchandises. Shop online and earn points for every Sony products that you have purchased.
Online Shopping. Select among the 400 participating online retailers for your online shopping..
PlayStation and Sony Cards. Receive a huge 5,000 bonus reward points after purchasing your first PlayStation or Sony Card. Keep on earning rewards equivalent to the amount that you have spent using your card.
Promos and Special Offers. Always connect and get updated for special events and offers. This method will let you accumulate points much faster.
Use your account and sign in any time to view your reward balance or look for special offers. You can also use your points to redeem for insider specials, rare collectibles and VIP meeting with your favorite celebrities. Browse through the variety of rewards at the catalogs or make the most of the limited time promotions.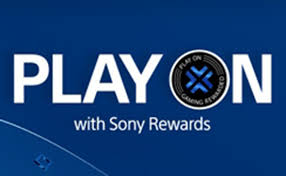 Send your comments or queries by emailing Sony Rewards. You can also reach the customer assistance by dialing 1-888-715-7669.