Join and sign in to start earning your product rewards by accessing www.staplesrewards.com. Since you are already purchasing supplies for the office, you can start on earning reward points from it. The process is simple and it all starts when you log in.
As a verified member, you can enjoy perks of 5% rebates reward on your purchase, Guaranteed Price Match, worth of rewards on every recycled ink cartridges and free shipping. You may also learn about the additional rewards you can win as you increase your level of earning points. You can manage your staplesrewards.com online account by signing in using your username and password.
Steps on Signing up for Your StaplesRewards Online Account
It is fairly easy and quick to start your registration process. You will need to provide the following information:
Valid Email Address
Unique Username
Secure Password
Keep in mind that your password is case sensitive. It must have a minimum of eight characters and contains the combination of three or more special characters, numbers, lowercase and uppercase letters.
Always prepare your Staples Rewards Member Number when you need your account to be located. This is necessary when you are already earning reward points and have started your membership. For new accounts and have just started their membership, the following information are required for creating your profile:
Identify the type of your account as teacher, personal or business
Given Name and Surname
Name of your company
Address
Telephone Number
Provide your tax-exempt client number if you have one
Additional Hints for Staples Rewards
You can retrieve or reset your password and username by providing your valid email address.
Always keep your Staples Rewards Member Card on hand so you can present it whenever you check out at any Staples outlets. You can continue to earn rewards even if you do not have your card with you. Simply provide your telephone number from your registered user profile.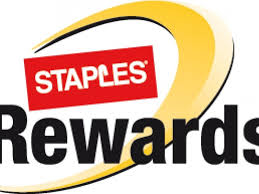 To review or access your store and history of online purchase, simply navigate through StaplesRewards.com.
You can also choose how to receive your rewards. You can receive it by email or mail. Rewards that you have received by email can be redeemed through the use of your smart device. In case you have not indicated how you would like your rewards to be sent, it will automatically be issued online . You will also receive notifications on your email regarding the availability of your rewards.
Make sure that you read and understand the provided conditions and terms of Staples Rewards Program. You can reach the Member services by dialing 1-800-793-3320 every Monday to Friday from 8:30 AM until 8:00 PM Eastern Standard Time. You may also send your mail to Staples Rewards 500 Staples Drive Framingham, MA 01702.