Take care of your pet and enjoy great rewards by registering at www.rewards.mypet.com. The promotion is open to all pet owners who purchase any participating product of Bravecto, Activyl, or Tri-Heart Plus. You can get these medicines from any participating veterinary clinic near you. As a reward for taking good care of your pets with the use of the said products, you will receive great rewards through rebates.
There are different features offered at mypet.com that allows you to gather some facts as well as increase your knowledge and skills about the behavior of your pets. You can be updated as to the latest events of MyPet. Enter your log in details and receive newsletters directly in your email. There is an available application that you can download into your smartphone devices. The program enables you to receive notifications as to the next appointment to the veterinarian, due medications, and guidelines that help improve the health of your pets.
How to Join the RewardsMyPet Program
You need to purchase at least one product or a combination from the participating medicines listed below in order to receive your rewards.
Six doses of Activyl Tick Plus or Activyl
Twelve doses of Activyl Tick Plus or Activyl
Two doses of Bravecto
Four doses of Bravecto
Twelve doses of Tri-Heart Plus
Six doses of Activyl Tick Plus or Activyl + Twelve doses of Tri-Heart Plus
Twelve doses of Activyl Tick Plus or Activyl + Twelve doses of Tri-Heart Plus
Two doses of Bravecto + Twelve doses of Tri-Heart Plus
Four doses of Bravecto + Twelve doses of Tri-Heart Plus
Select the type of product you bought from your participating veterinary clinic. Enter the rewards code. Click on the next button to continue with the registration. Type in the information of your pet as well as the details of your veterinarian and upload a copy of the purchase invoice of the product or products you had procured. You can also send the invoice through mailing it at MyPet Rewards Processing Center P.O. Box 550589 Atlanta, GA with postal code 30355.
You will receive a confirmation in your email address for any updates regarding the rewards check. It will take four to six weeks for your check to be received through mail.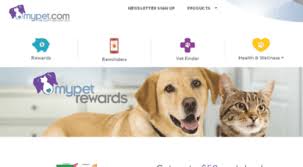 It is important to note that the mailed rebates requests must be stamped within the promo period which is from the 1st of June 2014 until the 31st of December 2015. Purchases made through an online pharmacy, which are not connected with your veterinary clinic, are not acceptable in the promotion period. The Merk Animal Health will decline all purchases made through an unauthorized dealer of the products.
The Rewards My Pet has presented its terms and conditions regarding the promotion program for you to take not. This will prevent your requests be declined by the Merk Animal Health. You can contact the support group of MyPet by dialing the number 1-844-MYPET-40 or 1-844-697-3840 for inquiries and clarifications regarding the program.