Sign up for your personal access on every hub of Kroger Community Rewards through www.kroger.com/communityrewards. Communities in your local school, church or nonprofit organization can earn millions every year with the assistance of Kroger. You can support your community by shopping at Kroger and pay it using your Plus Card.
The Kroger Community Rewards Program is open for organizations that aim to receive benefits. Know the steps on the online application and learn more about the processes involved in the enrollment. Fully comply with the requirements and start earning for rewards at kroger.com/communityrewards. Creating an account will only require a few minutes of your time, and then you can enjoy exclusive tools for smart shopping and saving.
Create Your Very Own Kroger Community Rewards Account
Provide the following requirements for your Kroger Community Rewards registration:
Valid email address
Create a unique password
Card number
Complete name
Address
Phone or mobile number
Date of Birth
Please read the terms and conditions before you agree and submit your request. Link your account and provide your card number if you have a Plus Card already. If you do not own one yet, there is a digital card immediately available for you. Please include the location of your favorite Kroger store in your request as well as your personal contact information.
Features and Benefits of your Membership
Digital Coupons
Weekly Ads
Prescription Management
Clicklist
You are immediately eligible to receive the perks of the Kroger Community Rewards Program after setting up your profile. You will be helping the local businesses in the community and gain access to useful tools for your shopping experience. Save a lot of time and money by using your Plus card for your purchases.
Add coupons to your Plus Card and store them for use on your future shopping trip. You can find coupons at online store departments and sort it according to relevance. The sorting method will enable you to find the best deals. The coupons are a great complement for your Plus Card. Watch as your savings adds up with every purchase. You can also set your preferred coupon for maximum efficiency during your search.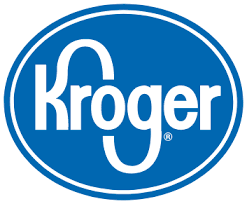 You will be able to check the digital ads on your smart devices if you forgot to check your local newspaper. No bargain will be missed by using this method.
You can process pharmacy transfers, fill new orders, make order refills and order medication for your pet through your prescription dashboard. Provide your complete patient details and receive updates whenever your orders are accomplished.
Do your shopping online with the aid of ClickList through the Kroger Community Rewards. Place your order and pick it up from the store drive through so you do not have to leave your vehicle.
Reach the customer service desk for enquiries and assistance with your online registration at 1-866-221-4141.