Start your savings for the college fund of your children by signing up through www.upromise.com. Upromise is helping your family to save by giving credits. The amount of credits is equivalent to the amount of every purchase.
There are lots of ways that you can earn cash for college. You can do grocery shopping, travel bookings, dining out and shopping online with the participating partners of the program. You do not have to pay for any fee if you want to be a member of UPromise.com. You can also request for a check whenever you wanted to cash in your earnings.
How to Enroll As an Upromise Member
The following personal details will be required when you create an account:
Valid email address
Your verified email will be used as your username
Unique password
Your password must have 8 characters and contains numbers and letters
Secret security hint
Your security hint will be used as a prompt in the event that you have forgotten or lost your password. U Promise will also request for your personal information including the person that you are saving for. This will occur after you have successfully created your personal login profile. Fully accomplish the enrollment steps before confirming your personal account.
Obtain More Out Of Your Own Membership
You can save for college education if you shop online through your trusted retailers. Do your online shopping through Upromise.com and earn cash back of 5% among the 850 shopping participants. Make purchases as often as you can and see the increase of your savings at the website of your preference.
Dining out also rewards you with cash back if you have registered your credit or debit cards. You can also earn points if you are using your Upromise MasterCard. There is no need to inform the establishment or restaurant that you are a U Promise member. Pay using your registered card and automatically get credit for your purchases. Use your account at Upromise and select your choice of travel partner. Your selected travel participant will allow you to earn as much as 5% cash back on all purchases while you are logged in at U Promise.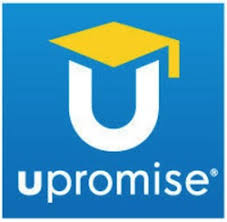 Receive twice the amount of savings from your local pharmacy and grocery stores by using loyalty cards and registering at Upromise.com. Earn cash back for your college education by simply scanning your store card after every shopping. You can also invite your friends and family members in helping you earn by joining Upromise. The accumulated earning of your family and friends are transferable to your account, thus maximizing your savings.
For further inquiries, comments or suggestions related to the program and www.UPromise.com, dial 1-800-587-7309 for immediate customer service assistance.