Create your own path to a new career by exploring the features of www.myskillsmyfuture.org. Job seeker like you can easily find the right occupation that perfectly matches with your skill set. In case you have been out of work recently, you can receive assistance in your job search. Improve your skills through the offered vocation development and skill training courses. You will be assisted if you are searching for fresh job opportunities.
Explore new prospects using your experience and skills from previous employment. Your economic prospects will be greater if you use the online service for searching available jobs related to your skills. As part of the intermediaries or job seekers, your profession mobility will be greatly enhanced. The page is considered to be a self assisting tool as well as your source for expert advices. Learn more about the endless opportunities with your craft and skills by exploring myskillsmyfuture.org.
Finding Your Way into MySkillsMyFuture
You can use this online tool to search for a fresh line of business. To ensure a successful search, please read the instructions below:
Identify your past or current job in the provided space.
Locate and use the button marked with Find My Career matches.
Wait for your search results.
Use the button labeled with Select a Career if you have a career name in mind.
Wait until you are taken to a new page.
Provide the occupation or job title in the proper field.
Use the link with the Get Career Details tag to proceed.
How to Request For Customer Support
Please read the frequently asked questions in case you have encountered some issues with the page. Locate the Contact Us link and use it to find the list of contact information online. An online form is provided in the support page. Use the form to describe the problem that you have experienced and submit it. Feedbacks, complaints and suggestions are always welcome any time at My Skills My Future.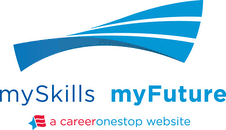 You may speak directly to the customer support agent by dialing 1-877-348-0502 and 1-877-348-0501. You may also send your email correspondence to info@careeronestop.org. The service center is available every Monday through Friday, from 7am until 4:30pm, Central Time.