Manage your Kwantlen Polytechnic University online account using the services of my.kwantlen.ca. Through your account, you can use the library, course page, student email, and other online services. Simply choose from the four features if you need to use it right away. Type your password and user ID in the blank fields and proceed using the 'Login' tab. The system will have to verify the authenticity of your account and will grant you access immediately. You may request for assistance through the 'Forgot Password' menu if you cannot recall your login details.
First time users will be directed to the 'Online Self Service' link. Set up your security information and create security questions for your account in the supplied link. Create and store your security question for future reference. This is handy when you need to reset or recover a forgotten PIN. Always remember that your 9 character password is the default PIN of your account. This password was also created using your birth date information. Please follow the date, month, and year format of your birthday to prevent input errors. More useful details can be found at my.kwantlen.
Email Access with MyKwantlen
Checking your emails is one of the advantages of your access. To perform this task properly, please follow the guide below:
Search for the 'Student Email' button.
Use the link to reach the correct page.
Enter your password and student number in the empty spaces.
Review your login details for errors.
Proceed by using the 'Sign In' key.
Refer to the 'Help' menu and request assistance from your IT department. Do this right away whenever you are experiencing from account related issues. You will be assisted with your PIN or password reset.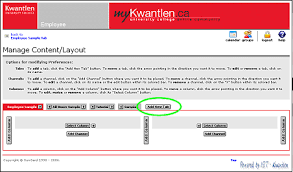 Choosing Your Preferred Course
Search for the (Moodle) 'Course Pages' link if you need to reach the designated area. You will be taken directly to your 'KPU Courses' portal. You may use your valid login information or just enter as a guest. Navigate My Kwantlen portal freely and then read the available information for your prospective course.
Searching through the library located on the KPU campus can be done using the 'Library' tab. The result will include Langley, Richmond, Surrey, and Tech Libraries. Another function of the link is for finding academic videos, journals, articles, books, and others. Request help by calling the Service Desk at 604-599-2116 or send an email to servicedesk@kpu.ca.