Apply for your personal SUPERVALU employee access at www.myalbertsons.com. As an employee, you can use your account to enter the secured and restricted portal whenever you want. Nonmembers are not allowed to navigate the portal and will be asked to leave immediately. One of the benefits of being a member is that you can request support if you have login problems. The Technical Service Department will provide assistance whenever you need one.
It is very easy to sign in and manage your account. To begin, type your password and user name in the designated spaces. Check for any input errors and then use the 'Sign In' key. You have to remember that your assigned username is your IDM, pharmacy, or portal user ID. As for your password, it will be converted into your portal, pharmacy, IDM, or Windows password. For any typing mistakes, locate and apply the 'Clear' menu right away. Type your access information again at myalbertsons.com.
Account Sign Up With MyAlbertsons
For employees without access yet, it is important to register as soon as possible. Enroll for your valid account by following the instructions below:
Go to the registration area using the 'Not Registered' link.
Give your employee number and last name in the spaces provided.
Review your information for input mistakes.
Complete the process using the 'Submit' key.
Wait for the confirmation of your access.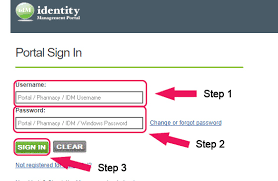 You can update all of your personal details through the 'Edit Profile Data' menu. Enter your authorization data correctly by using an Enterprise Identity Systems portal. The system will verify your password as well as your enterprise username in the stored data. Locate and activate the green colored 'Sign In' tab to proceed to your account. You will be able to personalize and reconfigure the contents of your employee access after signing in successfully.
For My Albertsons assistance, please write an email to the SUPERVALU support team. Members are encouraged to use the online form and describe any issues as accurately as possible.