Apply for benefits at Pennsylvania Compass by using www.compass.state.pa.us. Through this online service, you can submit your application without leaving your home or office. The government of Pennsylvania offers medical, cash and health insurance assistance to all valid applicants in the state. Through the Pennsylvania Compass program, submitting an application to take advantage of these benefits is made easier and quicker!
What is the Pennsylvania Compass Program? The Pennsylvania Compass is a fast and easy way for all residents of the state to take advantage of the help that the government has to offer. The government is providing medical, cash and health assistance to Pennsylvanians who are in need. Learn more about the program from compass.state.pa.us.
How to Apply on CompassStatePaUS
So, what are you waiting for? If you live in Pennsylvania and qualify for program, go ahead and submit your application today on compass state PA US! All you need to do is provide the necessary requirements and your application will be processed. If you are accepted, the agency will get in touch with you as soon as possible. Want to know how to apply? Read on the steps below.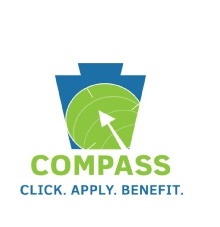 The following are the requirements that you will need to apply for the program:
A computer or any device that has internet connection
Household information such as income and birthdates of the household member
Your social security number
Proof of U.S. citizenship or lawful residence in the country
Other important information including bank accounts, vehicles, property, health insurance, etc. On https://www.compass.state.pa.us, look for the link that says 'Apply for any Benefits'. It can be found at the upper right corner of the page. Click on that link and read the notice stated on the next page before clicking on 'Continue'. Look for and read the notice for the benefits that you want to apply for and click on 'Next' to proceed.
Simply follow the instructions indicated on the page to complete your online application for Compass. If you have any more questions, refer to the FAQ page at https://www/humanservices.state.pa.us/compass.web/MenuItems/GeneralInfoFaq.aspx?Language=EN.