Manage your online account on CertiPay payroll and human resources services through www.mycertipay.com. Using your company code, your username and your password to log into your account. If you are new to the employee portal and forgot your password or your username, all you have to do is click the links below to recover your username and password.
The registration process is easy. All you have to do to get started is click the "Employee Registration" button on the menu bar near the mycertipay.com logo. Complete the field required for the registration and be sure to enter a complete, valid and accurate information before submission of registration.
Requirements for Employee Registration on MyCertiPay
These following personal information must be accurate and complete for the online account to be activated by My Certi Pay.
Company code
Social Security Number
Employee number
Unique Username
Password and Password Confirmation
Valid and working email address
Choose between two security questions and answers
Fill in the required chapcha text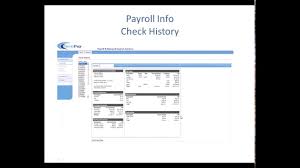 Being a member of the Payroll and Human Resources Services of Certipay to can have access to job payroll information. You will be able to view payout history and or setup payments for direct deposits. Payroll made easy by my Certipay.