Manage your Capstone online account and browse through a wide array of learning services via www.mycapstonelibrary.com. This is a perfect site for interactive learning and an enhanced reading experience to be nurtured. Choose from the different genres of books and start your learning supplementation through an interactive program.
Check with your school administrator if you have your own student account. This will be used when you log in to mycapstonelibrary.com. You can add e-book into your reading devices with the use of your account. You can select from the different subjects and titles of the books you want to read for learning and for entertainment. You just need your username provided by your school admin and your unique password to get access into the library. The Capstone Interactive eBooks provide reading tools that you can use for your study sessions like: highlight a text, audio reading, and graphical story books for visual learning among other great features.
Benefits of MyCapstoneLibrary
Invest for a great future for your child by giving an explicit learning experience through reading. There are over 5,000 book titles you can select that are applicable to the level of reading of your children. Purchase these e-books with prices that vary according to the topics and book title which starts at .99 each. They can experience fun while learning through the interactive way that my capstone library is providing the readers. Kids will love the reading experience they can get from these electronic books. It features clear audio reading that are accompanied with highlighted text which children can read along to. This is one way for reluctant readers to embrace a love for books accompanied with the graphical features of the literature for much fun comprehensive reading encounter.
Order the books through my capstone library online. You are to enter your user ID as well as your password to process your orders. There are available packages you might be interested with. Dial the numbers 1-800-747-4992 that will direct you to a customer service agent to discuss these subscription packages the library is offering their members.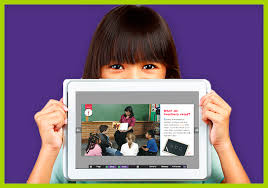 The Capstone e-books are readable in library computers with working reading applications. Students can access them on their internet devices like tablets, smartphones, and iPads among others. You can also read different kind of books offline. You just have to download the material into your device while you are still connected to the internet.