Have the best information about your online security by creating your Monitronics Security account at www.mymonitronics.com. This security system allows you to have the assurance you need for you and your family. Enjoy paying bills online after signing up your account for autopay without the hassle of going to establishments. Your emergency contacts can be easily accessed through this security system.
Be updated with the recent crime incidents that are happening in your neighborhood. This can be easily checked through your mymonitronics.com account. Receive discounts on your insurance, print a copy of insurance certificates, and obtain alarm permits with this security system. You can check on the support option to guide you in using this online security system.
Management options on Monitronics Security System
You can test your alarm system
Sign up for AutoPay to enjoy easy payments
Conveniently view and pay your bills online
Manage your emergency contacts
print your certificate of insurance
get updated and be aware of the existing crimes in your neighborhood
The mymonitronics security system will help you transfer your security services whenever you plan to move. All you have to do is submit your contact information and give your scheduled date of move in order for the team to install the security system in your new location. This moving service offered is absolutely free. The system also offers hassle-free bill payment. You will no longer experience the stress of going to establishments and waiting in line just to pay your bills. The AutoPay feature enables you to view your bills as well as pay your bills online. All you need to do is enter your login account information and enroll in the AutoPay service of the system.
How to create a My Monitronics Security Account
Select the create account option on the log-in screen of the homepage of the website
Submit the necessary information required to complete the application which includes account information, contact information and the preferences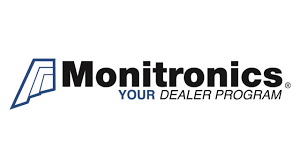 The account information will require a customer number and a codeword. The customer number can be found on your monthly bill. The codeword, on the other hand, is the phrase you have given the Monitronics in case the alarm is activated. Contact information must be valid which includes your personal profile. In the event you have some queries, their customer service hotline is always open for assistance. You can reach them through their telephone number 800-447-9239.