Manage your Sonic Drive-In card or register your new sonic card through www.mysoniccard.com. Having a valid account will enable you to access your account and check your current card balance, purchase a new Sonic drive-In card and reload your current card or report stolen or lost cards.
To access your mysoniccard.com account, you will be asked to provide a valid email address and your account password. Click the "LOGIN" button after filling in the required information. You may also login to your account using your Facebook account by clicking on the "Facebook Log In" icon located in the mysonic login page.
If you still don't have a My sonic account, creating one is easy and free. Click on the "Create One Today" link at the right of your screen to start the activation of your account for my.soncdrivein. You will be asked to provide the following:
First name
Last name
Email address
ZIP code
Phone number
Password
After entering all the necessary information, click the small box to confirm that you have read and agree to the Terms of Use set by my sonic drive in. You are given a subscription option to receive email communications for Sonic exclusive news and Promotions, Ice Cream Social, and My Sonic Insight Council and participate in surveys and research. The last thing to do is to click "CREATE MY SONIC PROFILE" to activate your account.
Use your Sonic Drive-In card to buy delicious food or give it as a gift card to a friend. You can check your account balance anytime and anywhere buy simply visiting mysoniccard.com/Card/Balance and enter your card number and card PIN number. Click submit to view your current balance.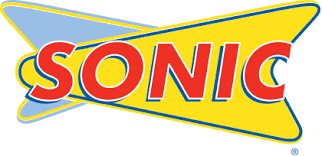 Report your stolen, lost or destroyed mysonic drive-drive in card by calling 1-877-828-7868. You may also visit their FAQ page for more information.