Access your Baylor health care system if you're an employee, office staff or Non-Staff provider at www.mybayloremr.com. Request access to your manager or supervisor by notifying them using your employee ID. You may call their helpdesk at 214-820-4646 to get your healthcare system ID number.
Access your online account using your UserID at MyBaylorEMR.com then select from either "This is a public computer" if you are using a computer which you do not use too often or "This is a private computer" if you are using your own private computer. Then click the submit button to access your account.
MOre about MyBaylorEmr
The information obtained from your account by my baylor emr are confidential information and you should not by any chance share, discuss or disclose to anyone who is not related to the patient's medical treatment or condition. You are required, as a provider, to keep a patient's personal health information private unless consent to release the information is provided by the patient. If by any chance your account may have been compromised, report the incident immediately to Baylor healthcare system services by reaching them at this number 214-820-4646.
If you still don't have an access to mybayloremr you can click the "Click Here" button next to the "Need Access?". You will then be directed to a new page where you will be requested to select whether if you are accessing as an Employee, Office Staff or Non-Staff Provider. By clicking "Employee" we will be told to notify your manager and/or supervisor to submit access request using myID. Clicking "Office Staff" you will be told to contact your provider and/or office administration to submit access through staff delegation process. The last one is "Non-Staff Provider" and by clicking this you will be asked to complete a form by providing them your detailed personal information.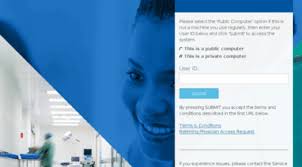 For authorized Baylor Scott and White Health medical staff members who have any questions concerning login information, you may contact the Medical Staff Services near you or email them at medstaffservices@baylorhealth.edu. For technical problems regarding username and/or password, you may contact their Help Desk at 214-820-4646 or toll free at 1-877-511-4646.