Visit www.mypanera.com/missedvisit. Missed the opportunity to use your credits as a member of Panera Bread? Visited a Panera Bread participating restaurant but you forgot your card? Worry no more, all you need to do is. This is to make sure that as a member of Panera bread rewards program you will not miss any credit that you well deserve.
All you need to do is to secure the code that comes with the receipt. The code is located at the very bottom of the receipt. If you were not able to see the code this means that the credit has been given and your visit to the restaurant was tracked. Your code will be used to claim the credit, through mypanera.com/missedvisit, that you might have missed when you forgot your card.
More about MyPaneraMissedVisit
This program is only given to members that has a registered card and signed up to Panera Bread. The missed visit privilege can only be used after you are after card registration. Any entries before the card registration will not be allowed. Get reward points while having the food that you really enjoy when you register and make your personal account by visiting mypanera.com/register. Start earning today and take advantage of the rewards.
For My Panera Missed Visit, you will have to type in your receipt code at the designated box located at the bottom of the page. Enter the code in the six boxes and after filling the boxes with the right code, click the "redeem code' button located at the bottom of the page. After which you be given the credit for the related purchase.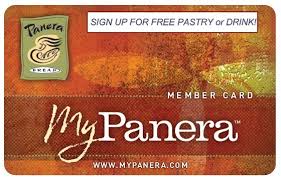 If you have some questions regarding the missed visit program, you may call 855-372-6372 to speak to a live operator. You may also email them by heading to the "Panera Support" page and clicking "Email Us" to share your feedbacks or questions.