Create an account to manage everything about your prepaid debit card through www.kpfprepaid.com. Through your 1-2-3 Rewards Card, you can do a comprehensive financial management courtesy of Kroger. Use your reloadable prepaid debit for earning rewards while you pay your bills, do shopping or use ATMs.
Your card is considered temporary at first. All you have to do is to register it into a personalized one. A temporary one must be activated before you can use it for your purchases. You can check the points balance and learn more about special offers at kpfprepaid.com. Install the INGO application on your smart devices so you can access your account any time.
Getting Started With KPFPrepaid
Register for your very own temporary or personalized card if you do not own one yet. The following are the participating merchants:
Kroger
King Soopers City Market
Dillons Food Stores
Smith's Food & Drug Stores
Fry's Food Stores
QFC Quality Food Centers
Activate the temporary card that you have purchased using the 16 digit number as well as its 3 digit security code. These codes are located at the back. Login so you can check your point balance and make a request to make it personalized.
Login any time and check your reward balance using a Personalized device from KPF Prepaid. Keep updated with the remaining balance of your account for your convenience. Your transactions will be turned down if the balance in your account is empty.
How to Reload
These are the three methods that you can choose to add funds to your card:
Cash Reload. Pay a Reload fee of just at the service desk or check lane of any participating stores and load funds into.
Direct Deposit. Print and fill out a direct deposit form. Submit it to your employer so you can be enrolled in direct deposit. On your payday, you will receive your funds of up to ,000. This method is considered to be the fastest and most convenient option for you. Direct deposit is also free of charge.
ReCharge Card Purchase. You can obtain your ReCharge cards at any Kroger family stores. Choose an amount from to ,000 to load. There is a ReCharge fee of for this transaction.
Navigate and log in into your account at www.kpfprepaid.com so you can learn a lot of things about your personalized debit.
Read and understand the KPF Prepaid Agreement and Privacy Policy before completing your registration process. The U.S. Bank National Association is the official distributor of the 1-2-3 Rewards Prepaid Card.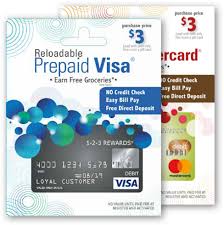 For additional inquiries or assistance, please contact the customer service desk by dialing 1-866-265-8419.